Sixty vehicles, 8,400 kilometers, more than two months of adventures and, above all, countless colorful encounters and memorable souvenirs - such was the journey of Etienne, a student from the Swiss canton of Vaud, who, in 2022, crossed from Altai to Vladivostok, relying solely on the kindness of Russian motorists. Here's a look back at an odyssey like no other.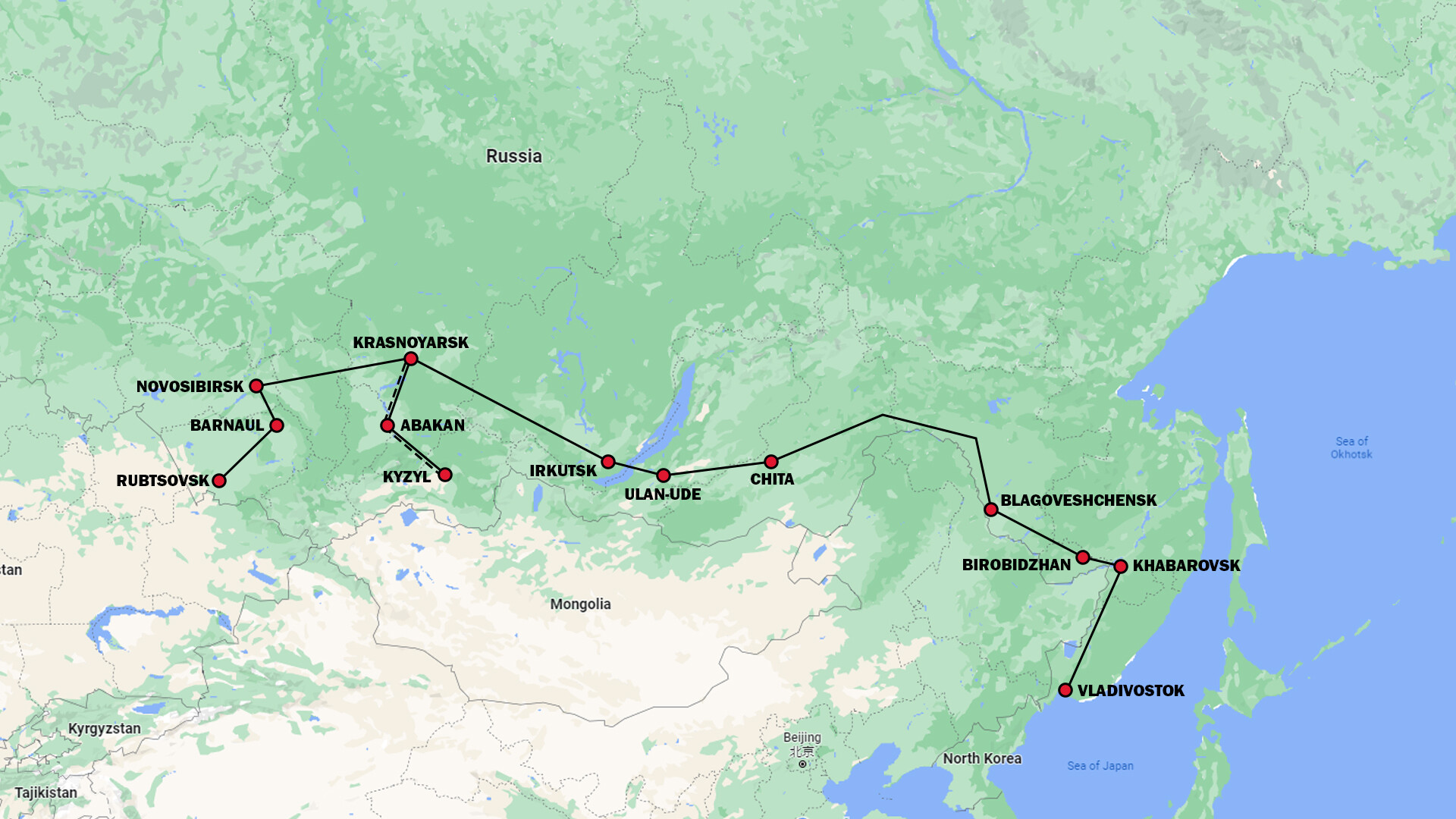 Anton Romanov
"It's much easier in Russia. It's extremely simple. I always count the time I wait and, really, for the distances I've traveled and the number of cars I've had, I really haven't waited much compared to other countries. Generally, the first one stops," is how Swiss Etienne Steinemann describes hitchhiking in the land of the tsars. And, yet, at the age of 25, he already has a solid experience of this practice throughout the world, having done it in Spain, as well as in Australia and New Zealand.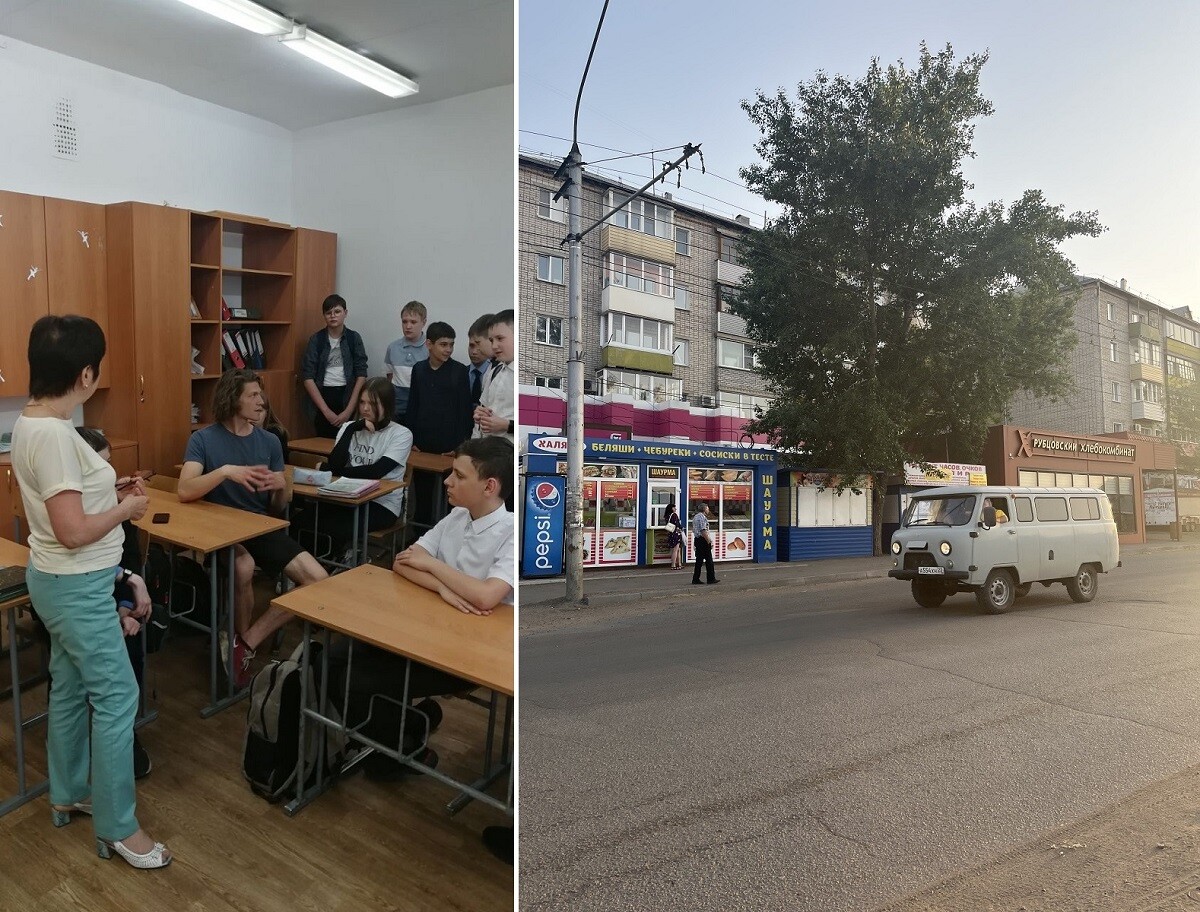 The city of Rubtsovsk.
Personal archive
He has been interested in Russia for a long time, but it was only in 2022, during a year of study at the Plekhanov University of Economics in Moscow, that he was able to explore it for the first time. With his courses partly transferred online, the future international management specialist embarked on an unforgettable journey to the Russian Pacific coast in mid-May.
Relying on the generosity of local people
Equipped with a single backpack, Etienne set off on this adventure from Altai and in the most spontaneous way possible. Although he already harbored a vague ambition to hitchhike from Moscow to Vladivostok, he had never had the opportunity to make it a reality. But, when he was visiting a friend in the city of Rubtsovsk, near the Kazakh border, he felt the time had come.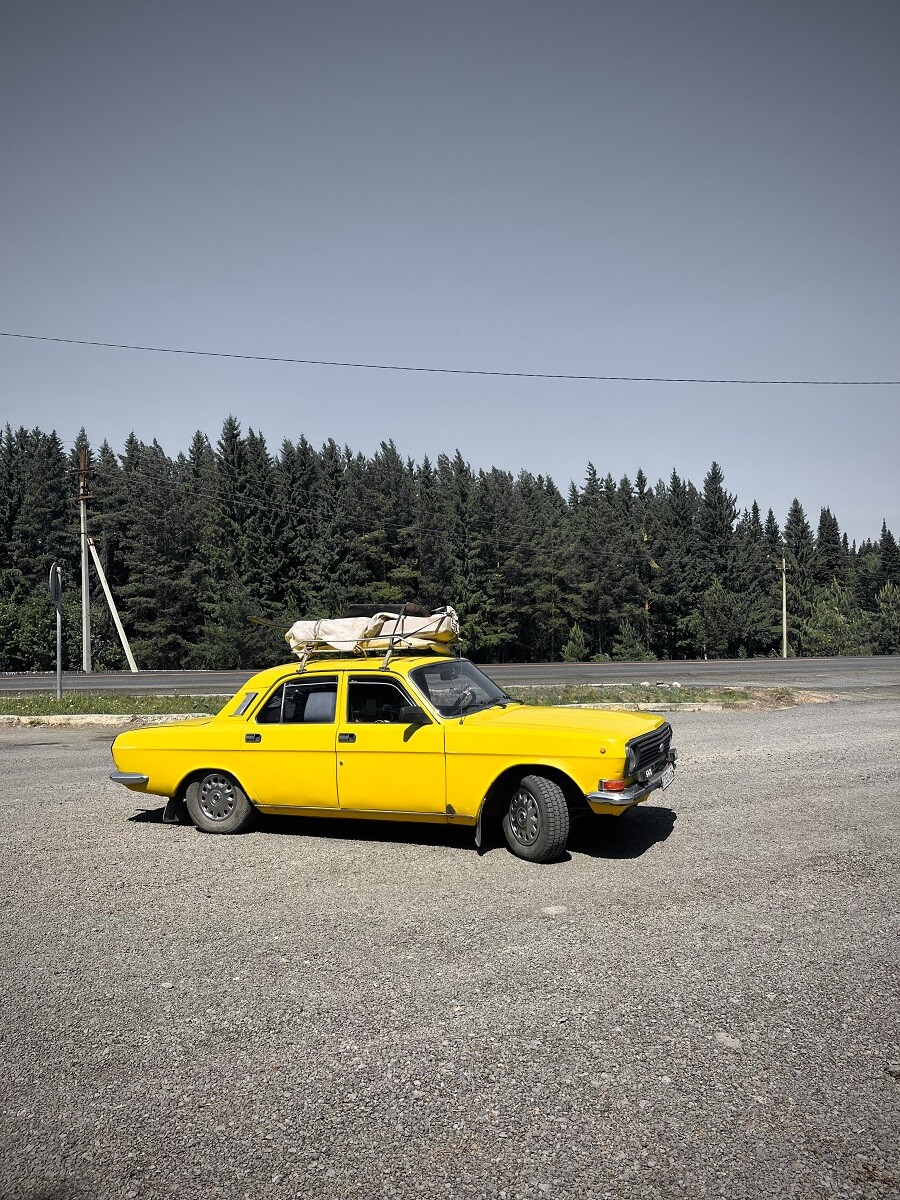 Siberian highway.
Personal archive
"Once I was there, I said to myself, 'Well, I'm going to Vladivostok now,'" he says simply, as if he were going to the next village. However, as the crow flies, 3,850 kilometers separated him from his destination, a number that would almost be doubled, given the road route chosen by the young man.
In total, 60 vehicles split his journey, approximately following the route of the Trans-Siberian Railway, with a few detours to discover, among others, the republics of Khakassia and Tuva.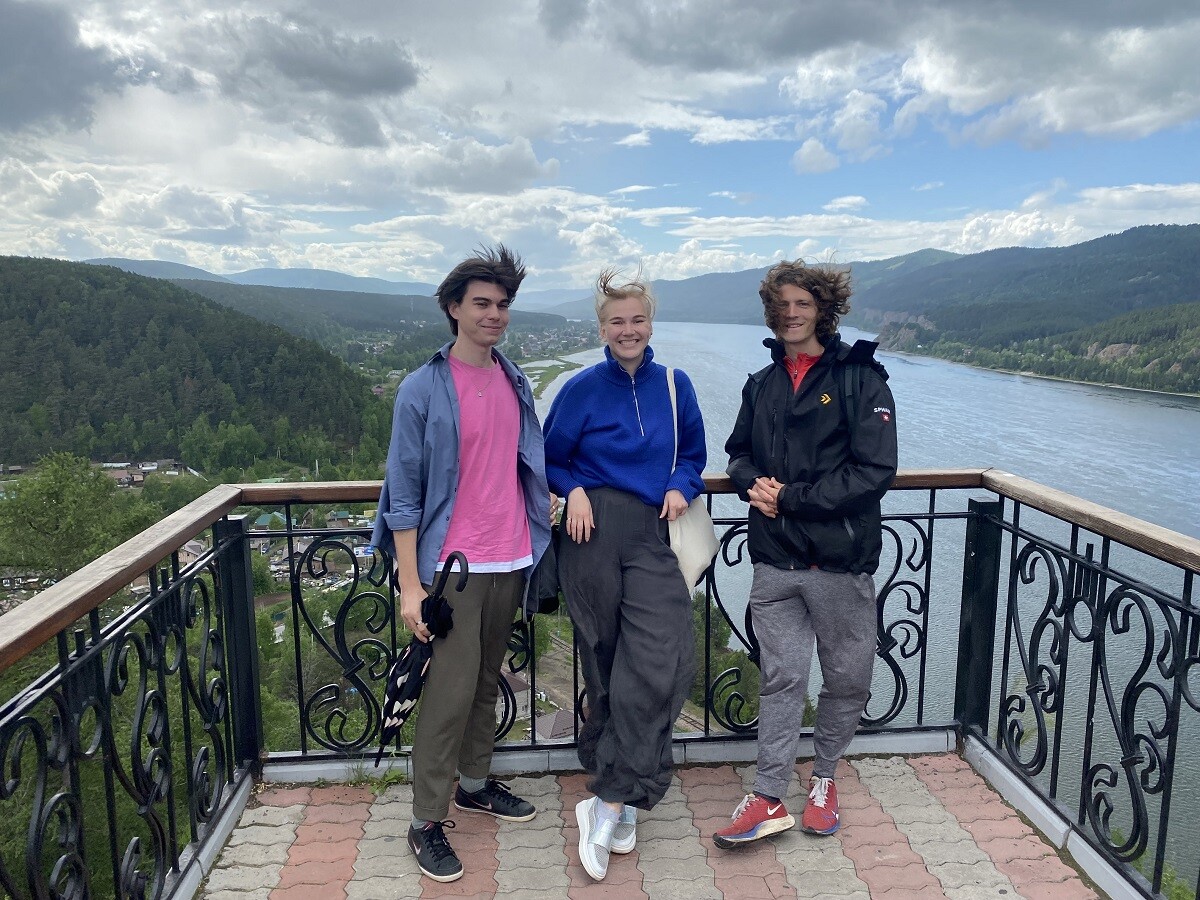 In Krasnoyarsk.
Personal archive
"I had everything, short rides, not even 10-20 minutes, and then the longest was 26 hours. In a truck, between Chita and Blagoveshchensk. It was quite special, a long time in a truck with someone you don't know. We stopped once to eat and once to sleep," says Etienne, adding that he was still able to enjoy the driver's bunk while the latter was at the wheel.
Without a predefined program, he enjoyed a large freedom of movement and traveled through Siberia and the Russian Far East according to his desires and feelings. "In Krasnoyarsk, I only wanted to stay 3-4 days, but, in the end, I stayed two weeks. In Abakan, I stayed for a week. Each time I said to myself, 'Ah, I'm actually quite well here' and since I had no train or plane booked, I did as I pleased. When I felt good somewhere, I stayed," describes the student.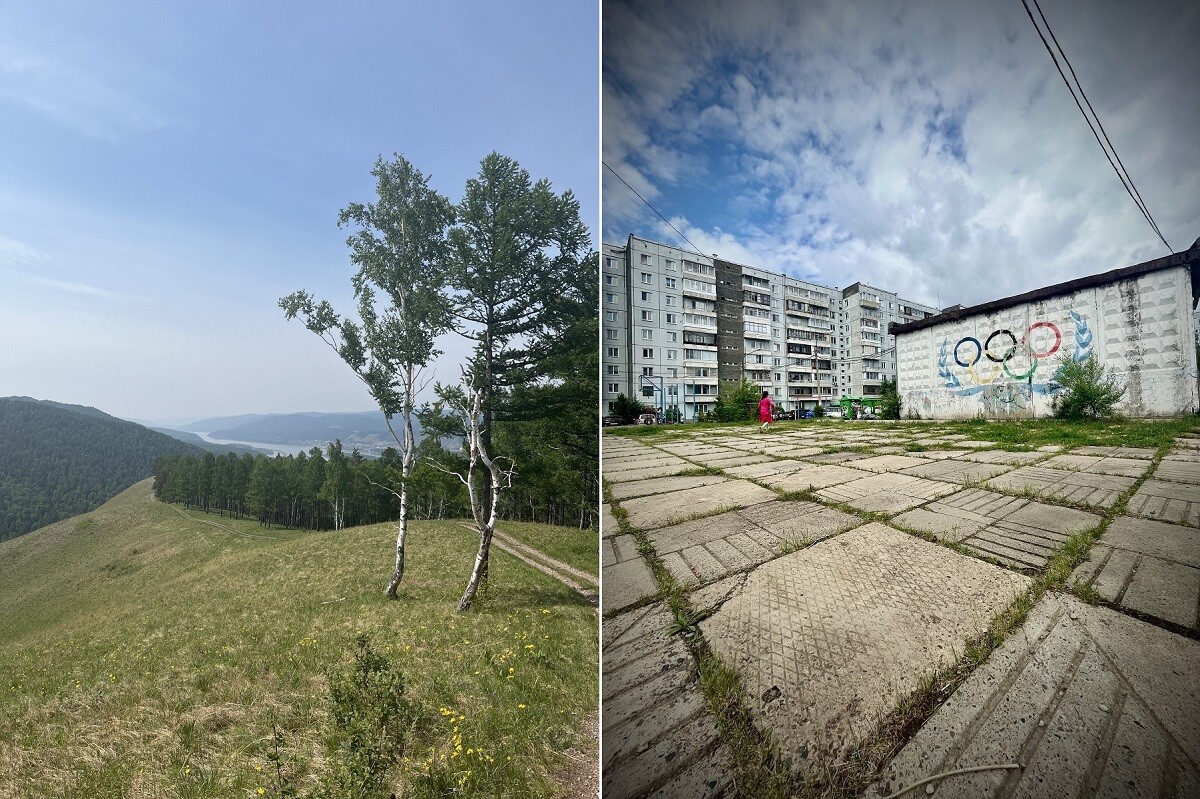 Krasnoyarsk.
Personal archive
When it came to accommodation, Etienne was also able to count on the hospitality of the Russians.
"I've always stayed at people's homes. I used the 'Couchsurfing' service and, other times, I didn't find anything, but it was the drivers who invited me to their house. Sometimes, it's the people I've stayed with who have said, 'Wait, you'll be in that town, I know someone, I'll give you a contact, you can stay with them' and then once someone also paid for a hotel."
An adventure with a human face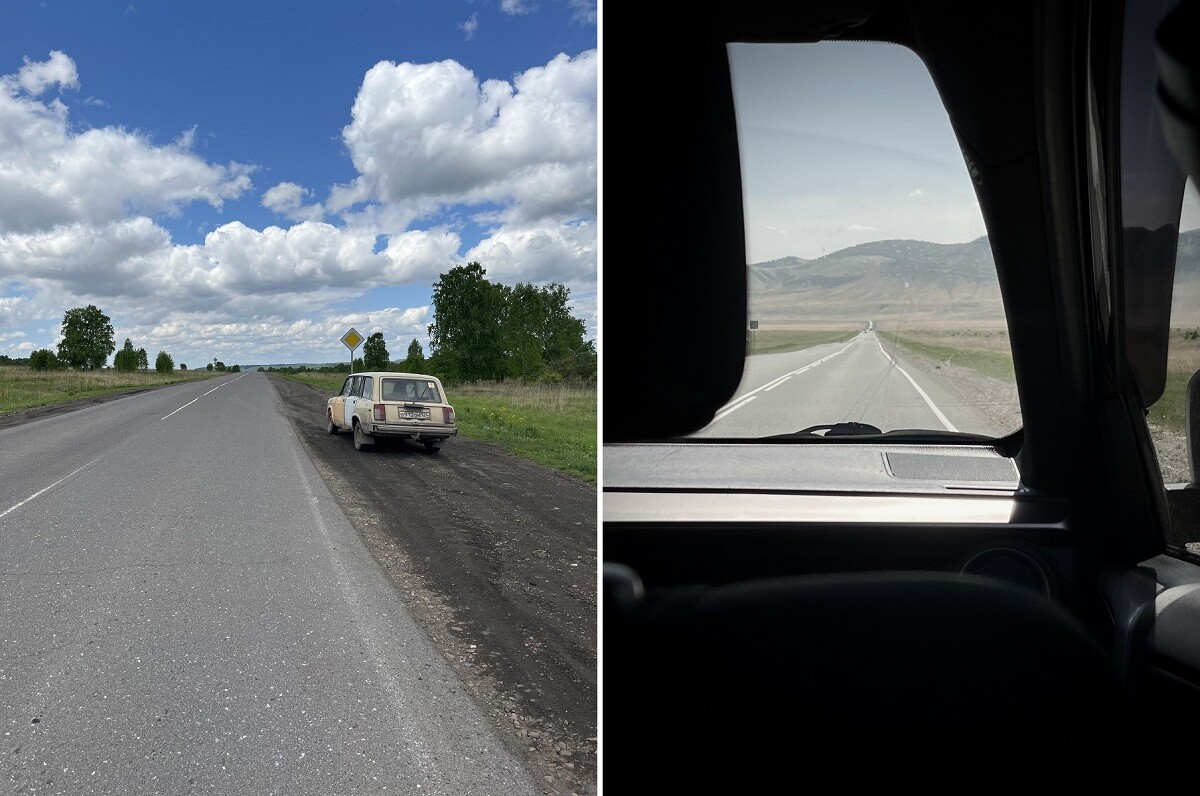 On the road to Abakan.
Personal archive
This closeness to the population is what made this epic truly memorable, as the adventurer was able to share the daily life of individuals with the most diverse profiles. Thus, while in Irkutsk, he met a Swiss compatriot living there and taking part in the creation of the 'Great Baikal Trail', a project aimed at creating a walking route around the 'Pearl of Siberia', in Rubtsovsk he joined a family with many children.
"I really felt like part of the family. My Russian is quite basic, but we could more or less understand each other. It was a good experience. There, I also visited a school, where I talked to the students and explained what I was doing in their city. They were surprised to see a tourist," he recalls.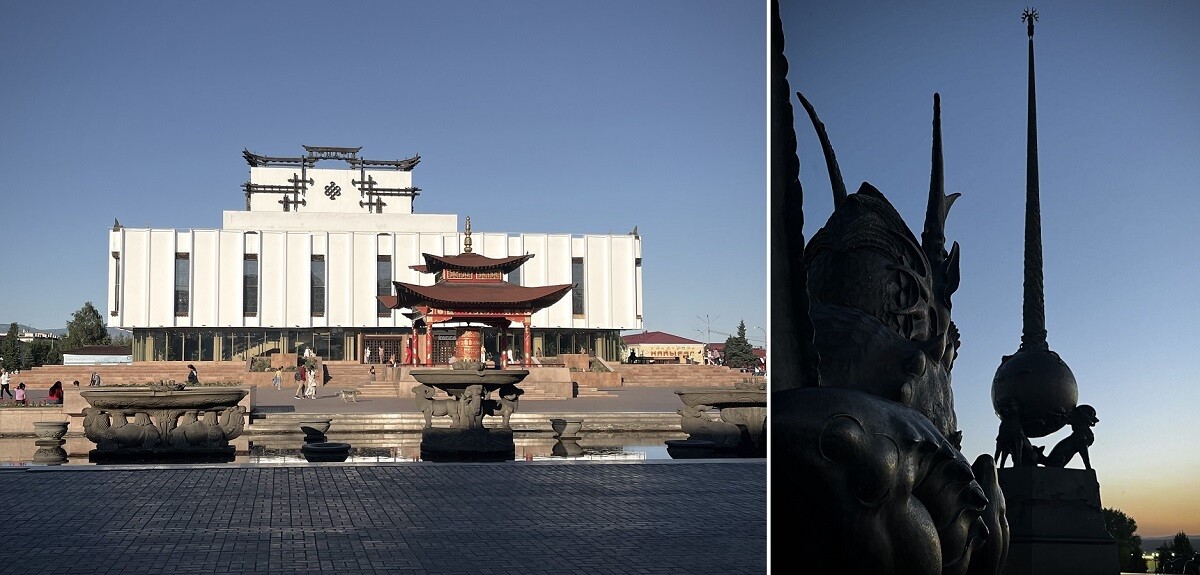 Kyzyl.
Personal archive
In Novosibirsk, Etienne was welcomed by a young man sharing his passion for hitchhiking, who was quick to introduce him to his friends, with whom contact has since been uninterrupted.
"It's funny, because very rapidly I had the impression that I was part of the whole group and I found that impressive, because, in Switzerland, I'm not sure that a foreigner would be included in a group so quickly," says the traveler.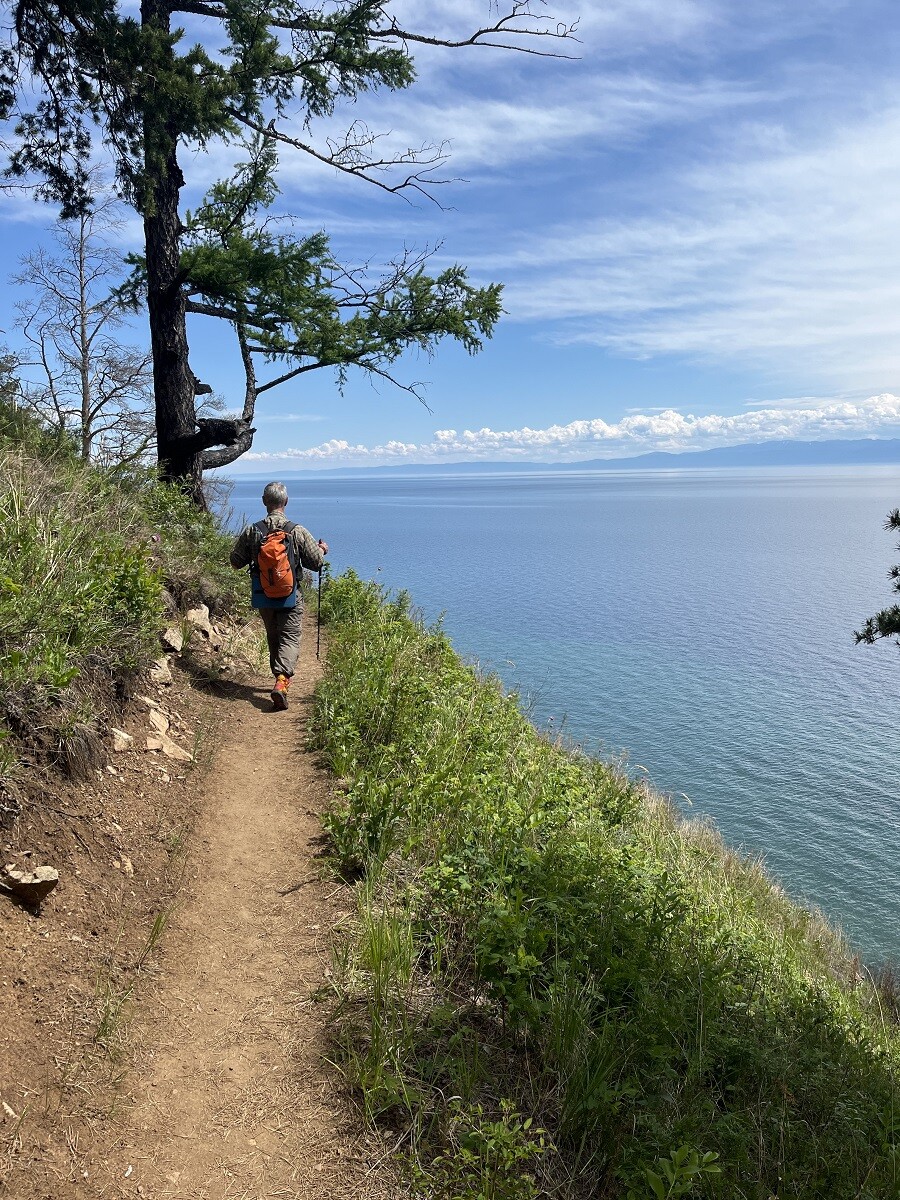 Baikal.
Personal archive
Inevitably, the Helvetian noted the interest generated by his person as he met the locals.
"Most of the time, they were quite surprised to see a foreigner, especially during this period. Every time, the same question came up: Why are you here in Russia? I always felt the interest of the people, they were interested to know what I was doing in their country, because, for them, it is nothing special."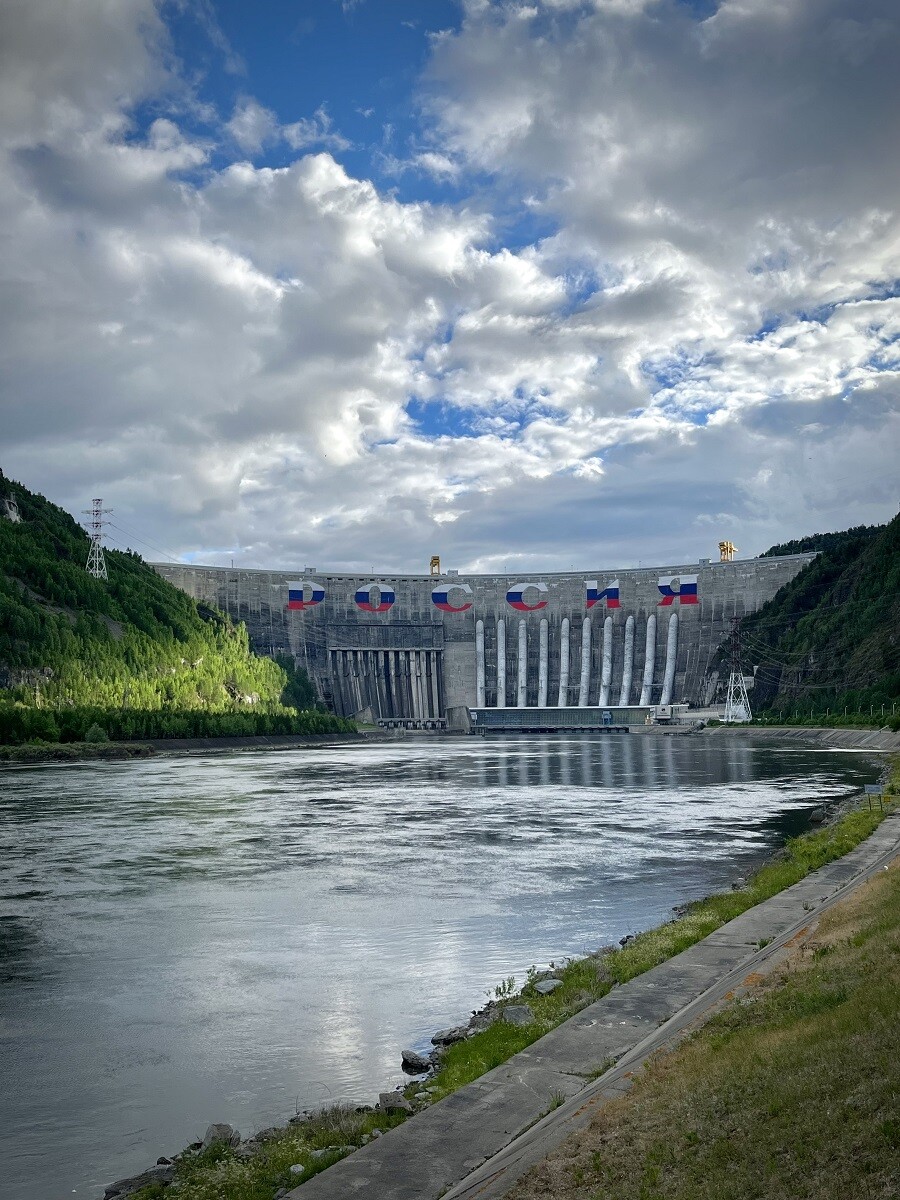 Sayano-Shushenskaya dam.
Personal archive
A curiosity that certainly reached its peak in Khakassia, when, wanting to admire the famous Sayano-Shushenskaya dam, the most powerful in the country, almost an entire village gathered to accompany him by bicycle to the hydroelectric plant.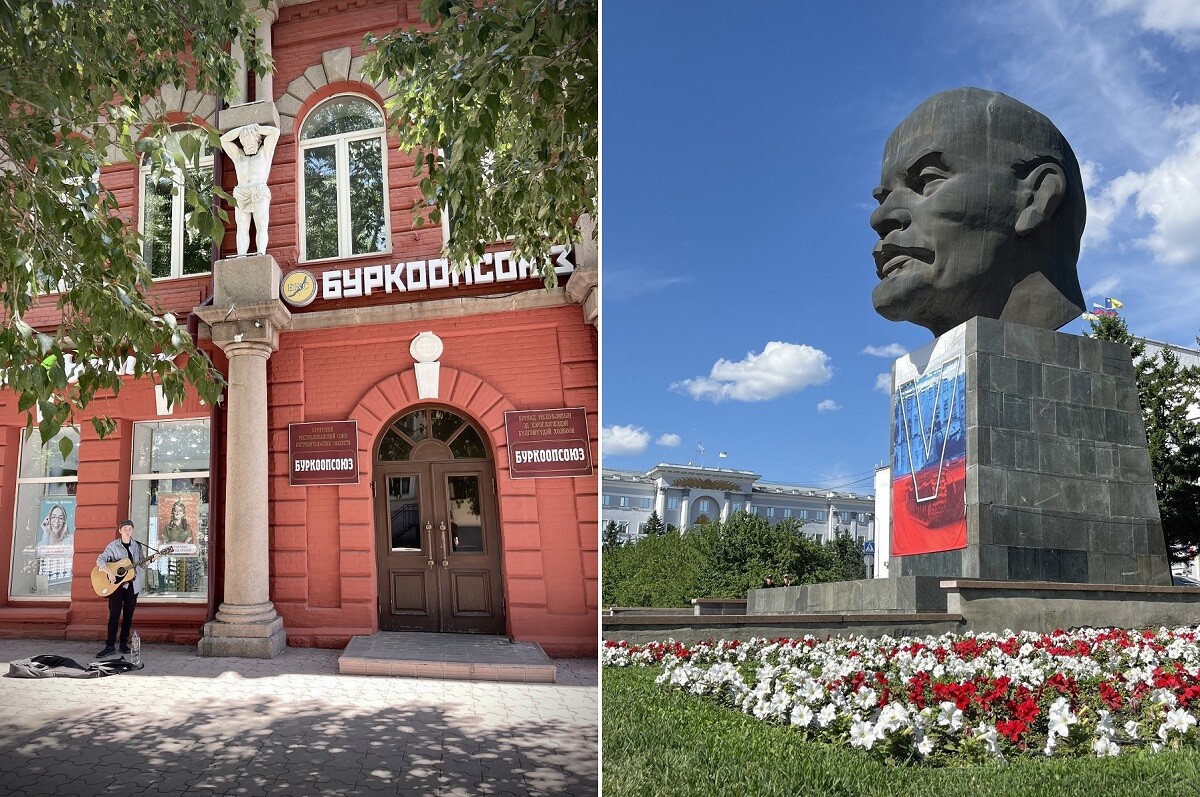 Ulan-Ude.
Personal archive
"In Europe, we have a view of Russians as being very closed, very cold and not very welcoming; but this is really not the case! They saw me on the road and gave me a ride. And they wanted to give me so many things. They gave me lots of food, lots of souvenirs, they were really generous, ready to help with anything they could," insists Etienne.
A natural and cultural change of scenery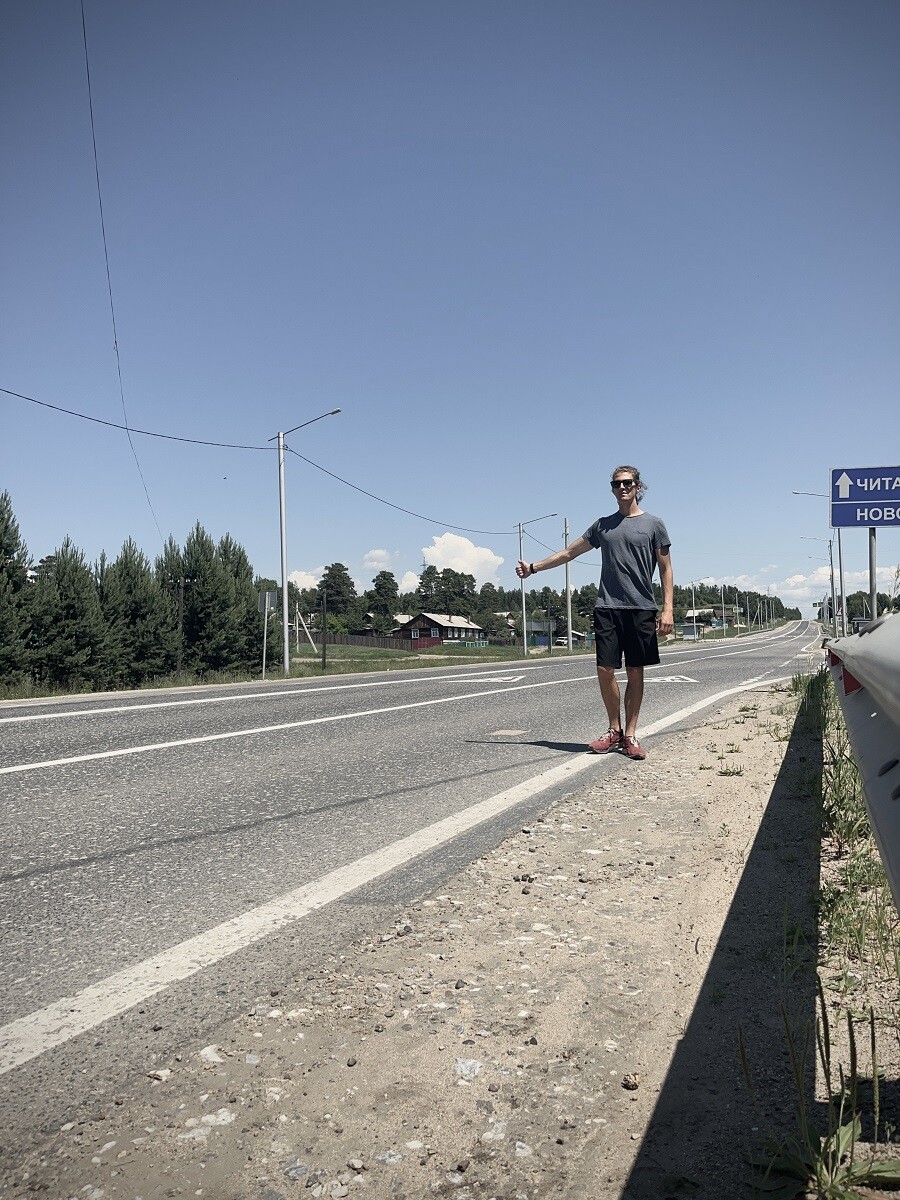 On the road to Chita.
Personal archive
Travelling also means discovering a new environment, both visually and socially. From the expanses of the taiga to the shores of Lake Baikal, via the endless steppes of southern Siberia, our hitchhiker could not help but notice the diversity of landscapes along the way, having been lucky enough to visit the Krasnoyarsk Pillars and Ergaki national parks.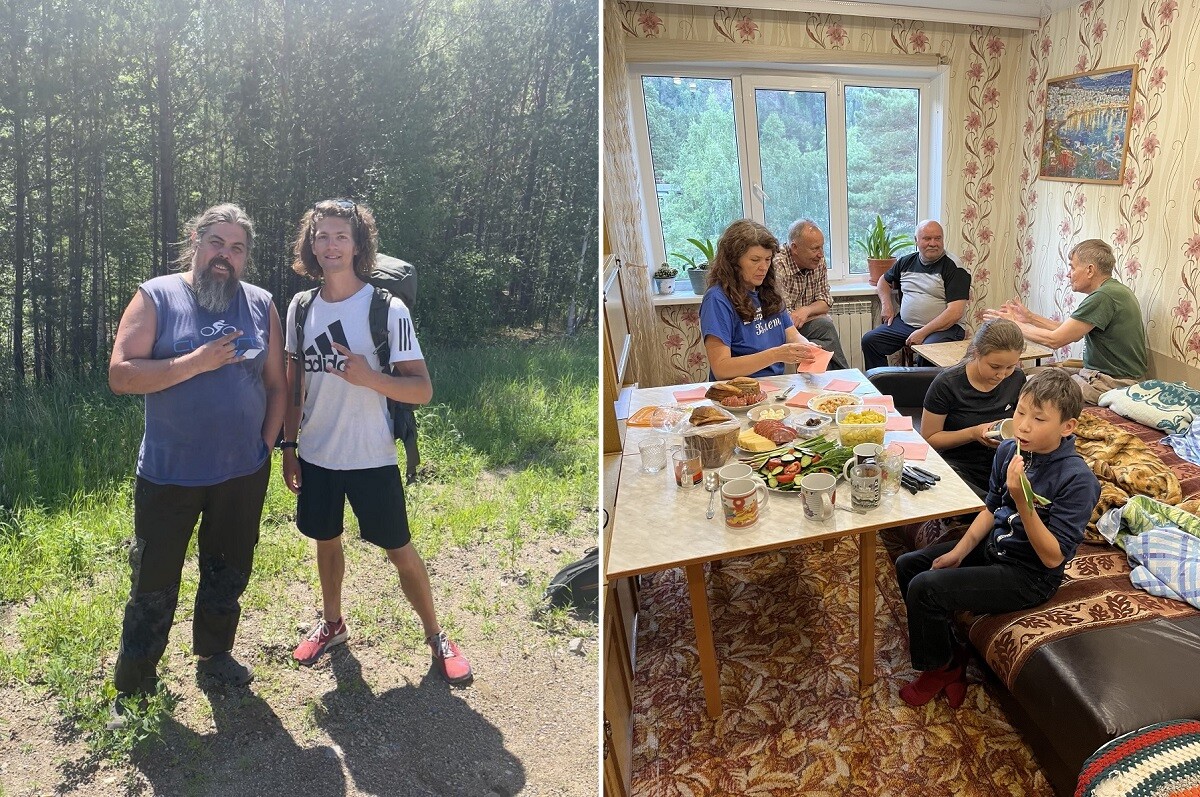 At Chita and Sayanogorsk.
Personal archive
"I just find it impressive how many different landscapes you see and how quickly it changes. Sometimes, in 10-15 minutes, the whole landscape changes completely and it's quite fascinating. I love it and I want to go back and do the whole trip again," he exclaims.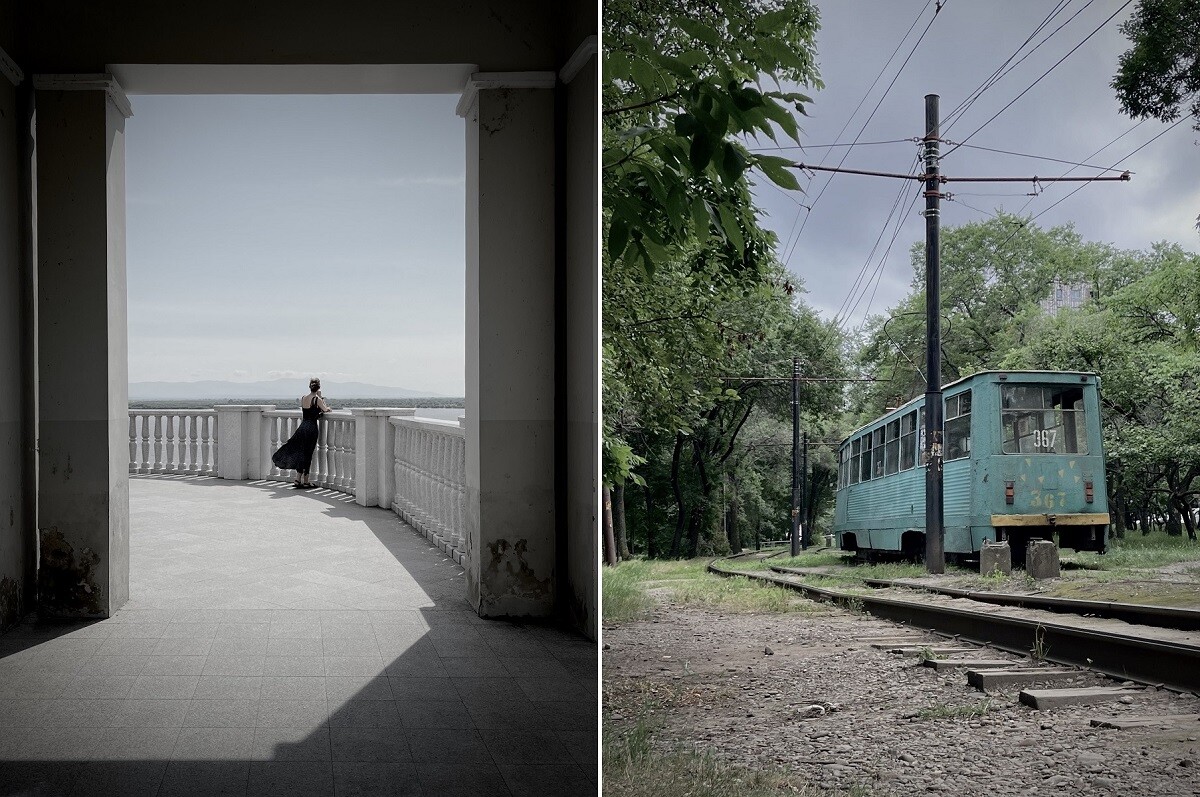 Khabarovsk.
Personal archive
The towns along the route also left their mark, whether it was Blagoveshchensk, where he was surprised to see China on the other side of the river, or Chita, the capital of Transbaikalia, which, despite the warnings he received, proved to be particularly charming.
This plurality is also reflected in the variety of cultures that exist in Russia, a country where almost 190 indigenous peoples live together.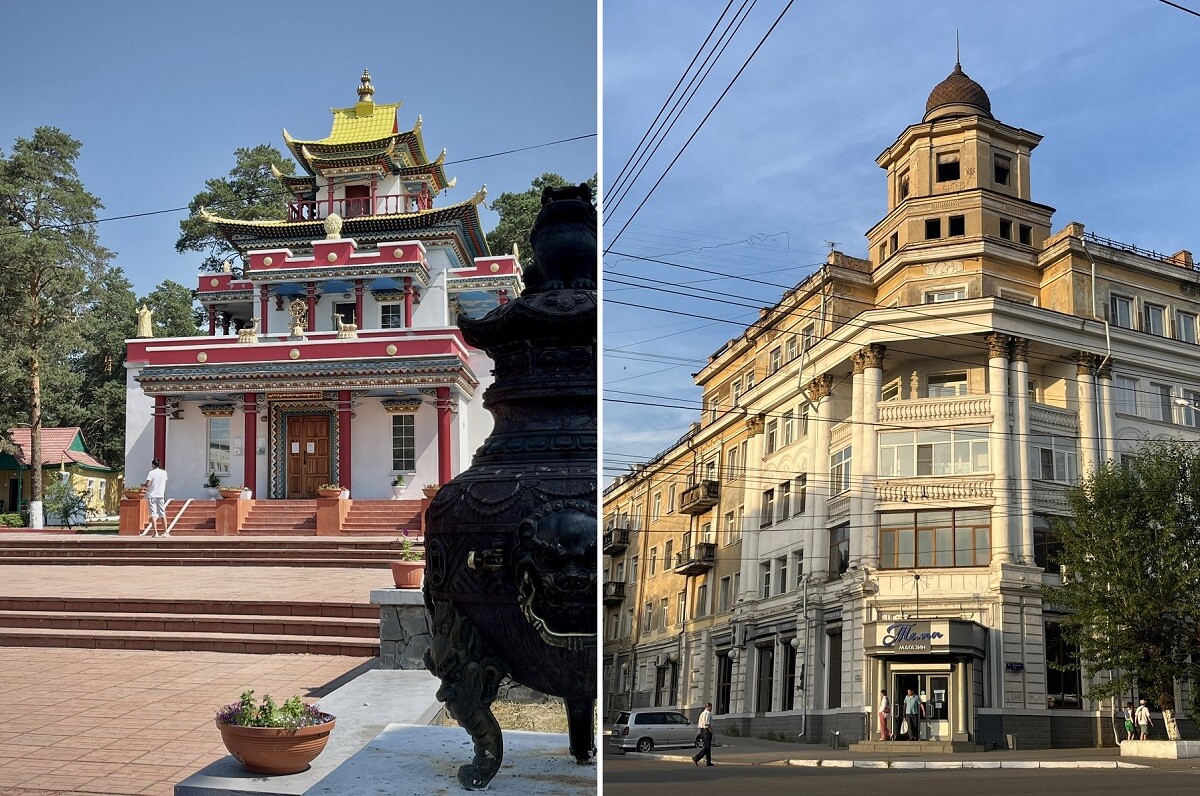 Chita.
Personal archive
"I paid attention to the different cultures that exist, especially in Kyzyl and Ulan-Ude, which are Buddhist cities. Or when I was in Abakan, I went on a road trip with the person I was staying with and she explained a little about their shamanic rituals, we did them, it was interesting. There were some kind of menhirs, we put some bread as an offering and the lady walked around the stones talking," describes Etienne.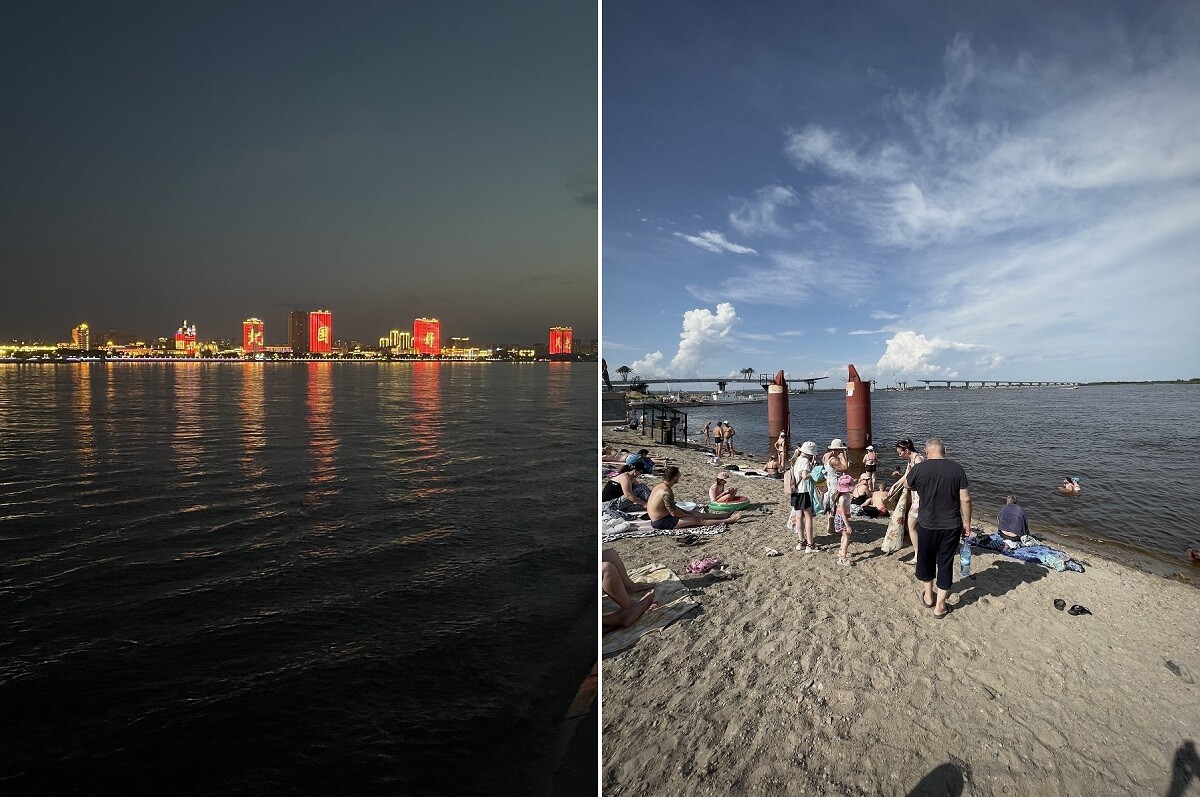 Blagoveshchensk.
Personal archive
After this most unforgettable expedition, the Swiss man does not want to stop there. He is preparing, in February 2023, to cross the Arabian Peninsula, still hitchhiking, and afterwards intends to return to Russia to repeat his feat, this time to Magadan, on the coast of the Sea of Okhotsk.
"And then why not live for a while in Russia? I would like that, rather in a city somewhere in Siberia or around the Black Sea, near Sochi," concludes the globetrotter.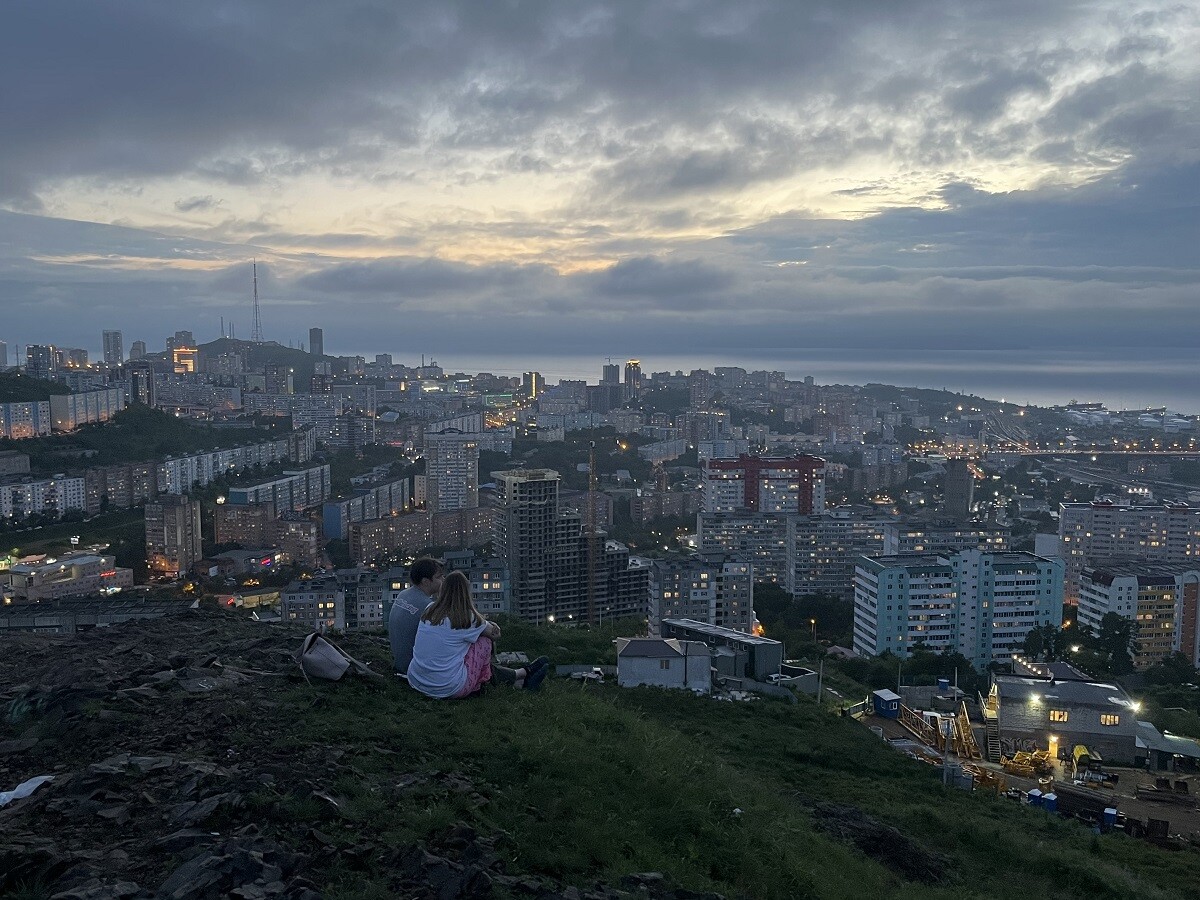 Vladivostok.
Personal archive
Dear readers,
Our website and social media accounts are under threat of being restricted or banned, due to the current circumstances. So, to keep up with our latest content, simply do the following:
Subscribe to our Telegram channel
Subscribe to our weekly email newsletter
Enable push notifications on our website
Install a VPN service on your computer and/or phone to have access to our website, even if it is blocked in your country